Welcome to our Pup Apparel Store!! 
     Thanks for taking the time to read about my little shop! Besides love to sew, I also love dogs which made sewing for my furry friends a natural fit! I offer a variety of things from organic hemp collar & leash sets to doggie blankets as well as dog diapers,training bells, and bows for your poochie's hair! Whether you are looking for a gift for your furry family member or something more useful, we'd love to help you out! Feel free to contact me if you'd like something custom done and I'd love to work with you!
Happy shopping!
      Susanna Bradford
Merry Christmas to our dog shoppers!! To celebrate this wonderful time of year, we are giving you 40% off every order over $5.00. Discount will apply at checkout.
$8.00 USD

$7.99 USD

$8.50 USD

$10.99 USD
$20.00 USD

$20.00 USD

$15.99 USD
$4.99 USD

$4.99 USD

$4.99 USD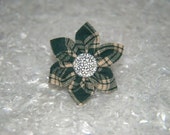 $2.75 USD
| | |
| --- | --- |
| $4.99 USD | $4.99 USD |